Body Contouring: The Final Destination in the Journey of Extreme Weight-loss
Patients who undergo bariatric surgery for extreme weight-loss embark upon a life-changing journey. Not only does losing weight have major health benefits, but it can also boost self-esteem and confidence. Bariatric surgery can greatly reduce body fat, however it often leaves excess, sagging skin that will not regain its natural elasticity through exercise. Many patients feel that their bodies do not look as healthy as they feel, especially in the mid-section. The final destination of a weight loss journey is to undergo body contouring procedures, such as a Body Lift or 360 Abdominoplasty to reveal a new healthy and fit body.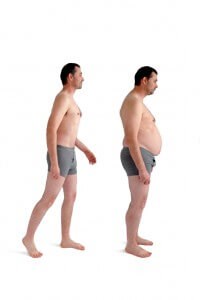 While every patient is different, there are some general guidelines all patients undergoing a body contouring procedure must follow. Patients must:
Have arrived at their goal weight, and maintained it for an extended period of time
Adhere to strict nutritional diet
Have a deep commitment to recovery
Be in good health, and in general non-smokers
Remain involved in a weight-loss program involving exercise
Patients who undergo body lift procedures are often thrilled by the results. These procedures require a lengthy recovery, but the results often last a lifetime. Ask your board certified plastic surgeon if a body lift is right for you!
Body Lift Surgery in Oklahoma City
For more information on body lift procedures, or any other procedure we offer, contact Dr. Sawan to schedule your consultation. Dr. Sawan proudly serves Oklahoma City and the surrounding areas. We look forward to helping you achieve your ideal look!