As we go through life, we often smile, laugh, and even frown, causing dynamic lines and wrinkles on our upper face and forehead over time. Battling these lines and wrinkles is easy, effective, and safe with BOTOX injections at Sawan Surgical Aesthetics. BOTOX injections may even be recommended for men and women who would like to get ahead of the development of minor dynamic expression wrinkles. BOTOX injections are a specialized strain of botulinum toxin (type A) that temporarily weakens the movements of the muscles that allow us to make certain expressions in the forehead area. Over time, these dynamic lines and wrinkles remain visible, even though the face is completely relaxed. BOTOX injections can dramatically smooth these lines by stopping these facial expressions and providing the tissue above the muscles the opportunity to smooth itself without interference. Plastic surgeon Dr. Kamal Sawan is happy to provide BOTOX injections to men and women in Oklahoma City, OK, as well as surrounding areas.
BOTOX® Reviews
"Go For It!!! - I am 33 and I recently noticed the line forming in my forehead. I realized how much older it made me look versus photos taken from three years ago, before the line started to form. I visited a doctor who was referred to me by a friend.WOW!!!! It is amazing the difference before and after Botox. I recommend it to anyone and everyone!"
- A. /
RealSelf /
May 18, 2009
Previous
Next
BOTOX injections are ideal if you want to soften the visible look of dynamic wrinkles and creases on your face without having surgery. BOTOX can also be used as a preventive treatment, even if you do not show signs of aging yet. It's a terrific noninvasive solution if you have obvious forehead wrinkles or noticeable furrows between the brows. It's also a solution for Crow's feet around the eyes. If you experience deeper wrinkles, a filler product may be more suitable. If you are older with more advanced skin laxity, a facelift may be more suitable for your best results. Based on your amount of skin elasticity and cosmetic concerns, Dr. Sawan will discuss whether BOTOX treatments are right for you at your consultation.
How Do BOTOX Treatments Work?
BOTOX treatments are performed as an outpatient procedure right at Sawan Surgical Aesthetics. You will be asked to make different expressions using the upper face, like frowning, squinting, smiling, etc., so we can mark where the injections will be placed. BOTOX is most commonly placed by Dr. Sawan between the eyebrows, around the eyes (Crow's feet), and throughout the forehead. Beginning the injections, your skin will be thoroughly cleaned and BOTOX will be applied with a fine needle, followed by a cool compress to help minimize discomfort, swelling, and bruising. You can ask for a numbing cream to help make the procedure more comfortable, but it generally is unnecessary. BOTOX injections typically take around 10 – 15 minutes, after which you can almost immediately get back to your daily routine.
What Should I Expect After My BOTOX Treatment?
Following your BOTOX injections, feel free to resume your normal schedule, but avoid strenuous activity for at least 24 hours. You should sleep with your head elevated for the first night and avoid touching your face; this can accidentally spread the treatment to other areas. The injected areas of your face might become bruised, swollen, or red for 2 – 3 days, but this is perfectly normal and you should not experience any long-lasting or serious side effects. In the majority of cases, it usually takes about one week before the full effects of your BOTOX treatment become visible. The results generally last 3 – 4 months. Talk to Dr. Sawan about how often to make follow-up appointments at Sawan Surgical Aesthetics to extend your results.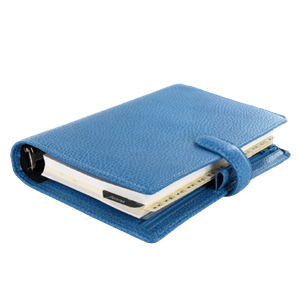 Plan Your Procedure
Average Cost

$288

-

$720

Recovery Time

6 Hours

How Long It Takes

15-30 Mins

Follow Up Time

1 Week
Contact Us
With BOTOX, you can frown, laugh, smile, and make any expression you want without the worry of creating wrinkles and lines. To smooth out lines across your face or to have any questions about cost, financing, or insurance answered, we invite you to schedule a consultative appointment with plastic surgeon Dr. Sawan in Oklahoma City, OK at Sawan Surgical Aesthetics.
Related Treatments
Related Post