What is A Brazilian Butt Lift?
The Brazilian butt lift is one of the fastest-growing aesthetic enhancements in the United States and is in popular demand among both women and men. This body contouring surgery offers individuals an effective way to get a fuller, shapelier behind without the use of implants. Weight loss, age, and hereditary characteristics can all cause a flat rear end. Today, many people prefer a curvy, rounder butt instead of a flat or unshapely one. A Brazilian butt lift transfers fat to the buttocks and adds fullness to create more definition and a rounder look. This is accomplished through a careful and precise fat transfer process using liposuction to remove fat from a specific spot on your body and then reinstates it into your backside. It takes an artistic eye to perfect the Brazilian butt lift and with many years of experience and training, Oklahoma City, OK board-certified plastic surgeon Dr. Kamal Sawan can give you natural, gorgeous results at Sawan Surgical Aesthetics.
Reviews
"I recently moved to Edmond about a year ago when I first saw Dr. Sawan for filler. I loved my first experience and still enjoy every appointment. Dr. Sawan is honest, trustworthy and so educated in all the products he uses. He explains and answers all concerns and questions and also helped me by correcting my previous filler work. I recommend him to anyone."
- A.L. /
Google /
Aug 21, 2020
"Dr Sawan is incredible. I am extremely pleased with the results. I highly recommend him to everyone. His staff is unbelievable too."
- S.B. /
Google /
Jun 14, 2022
"Dr. Sawan has been my doctor since 2016 and does amazing work. if you're a weightloss patient, he should be your number 1 choice. He specializes in our specific needs! I have my next procedure scheduled for September 2022 and I couldn't be in better hands! His staff is absolutely amazing as well."
- M.B. /
Facebook /
Jun 14, 2022
"Multiple +/-100lbs weight loss adventures, correcting saggy body bits - After multiple +/-100lbs weight loss adventures during the last 15 years, it was time to correct my overstretched and saggy body bits. I had 6 consults with various plastic surgeons, all recommended something a bit different than the other. Dr Sawan was straightforward with his recommendation, and I appreciated it. So, after much research, I chose Dr Sawan (he was recommended to me initially by a nurse that sees the work of several surgeons at Summit Medical Facility, so that gave an added boost of confidence in my choice). I had a lower body lift (360 tummy tuck), breast lift with augmentation (implants), Lipo, and fat transfer to the bum. I'm 12 days post op now. My incisions are perfectly straight, my tummy is flawless, my belly button is adorable, these tatas are perfection, and my butt is wrinkle-free and so plump! I was very reluctant to proceed with the fat transfer, but my goodness, I'm so glad I listened to the doc. My butt is my favorite thing!! Dr Sawan is a "to the point" kinda guy, just expect it. But he's pretty dang funny when you least expect it. And he KNOWS what he's doing. His YouTube videos were helpful for me as well. My recovery has been so much easier than is expected (I bought a Walker and all kinds of unnecessary stuff that I returned to Amazon already). I made dinner the last 3 nights, I'm doing household chores and helping the kids with homework. I quit my pain meds around day 5. Side note; Summit Medical Center is absolutely fantastic. My husband says it's like staying at a hotel, lol. The nurses are beyond helpful. I'm completely over the moon with my decision to get the plastics!"
- B. /
RealSelf /
May 01, 2022
"I am days 5 post op (full body lift and breast lift with implants) and am literally stunned at how good Dr. Sawan's work is. I researched about 20 different doctors all over the US and my search started and ended with Dr. Sawan. I had really high hopes and requests for him and he exceeded all of them. In addition, his office staff are incredible, Anna is great and answered every single question I had.. I had been to the surgery center he uses in the past but have to say that as his patient, my care was absolutely excellent and my nurse, Jera, was just wonderful. I'll update as I heal, but I am thrilled with my results, he's a true artist and I hope he never loses the wonder in what he does."
- M.W. /
Google /
Apr 19, 2022
Previous
Next
Can I Get A Brazilian Butt Lift?
In order to be considered a good candidate for a Brazilian butt lift, you'll need to have a physical examination by plastic surgeon Dr. Sawan. The first consideration is to make sure you have enough adequate fat on your body to liposuction for the removal, grafting, and transfer process. If you are thin or have limited fat to extract and purify, you may not be a good candidate for a Brazilian butt lift. In addition, you'll also need to have healthy skin laxity. If you have wrinkled or sagging skin, a Brazilian butt lift may not be the best option for you. If you are at a stable weight, have the right amount of fat to remove, and prefer not to use an artificial device, such as an implant, this enhancement surgery can be a great option for you.
How is A Brazilian Butt Lift Performed?
In most cases, a Brazilian butt lift is an outpatient treatment, and anesthesia is used. It usually takes around 2 – 3 hours to complete, depending on the amount of fat that you are having removed and transferred. Liposuction is performed first to extract fat from the chosen areas on your body (typically the stomach, hips, and thighs). This treatment of fat removal is performed at the highest quality and safety. The fat tissue is protected from the air and purified in a closed centrifuge system. From there, the viable fat tissue is carefully harvested, put into syringes, and ready for the injection transfer. The harvested fat tissue is reinstated in layers and gently massaged to make sure the surface is smooth. This process is repeated multiple times until the desired fullness has been attained.
What Should I Expect Following My Brazilian Butt Lift?
Following your Brazilian butt lift, you will be sent home to heal. It's important to remember that you have two areas healing — where the fat was removed and your buttocks. Both areas will have some discomfort and swelling. You won't want to place additional weight on your rear end for at least two weeks following your surgery. After the swelling has subsided, your results will be more noticeable, but the majority of patients report seeing their full outcome in about 4 – 6 weeks with a curvaceous and shapelier butt. Even better, the areas that had lipo may make your result more beautiful if it was implemented on the lower back or flanks.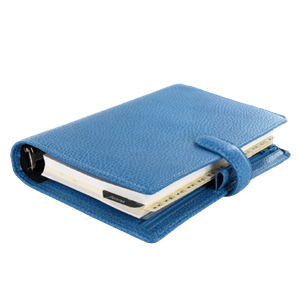 Plan Your Procedure
Average Cost

$7,000

-

$8,000

Recovery Time

2-4 Weeks

How Long It Takes

4 Hours

Follow Up Time

1 Week

Procedure Recovery Location

Outpatient
Contact Us
As the world around us focuses on creating a healthier body, the Brazilian butt lift has quickly become popular because it allows individuals the chance to attain a full, round, healthy-looking butt. If you wish to have an enhanced fullness to your buttocks and are seeking a natural approach, we invite you to contact Sawan Surgical Aesthetics in Oklahoma City, OK to schedule your consultation with Dr. Sawan.
Related Procedures
Related Posts