What is a Breast Reduction?
While some women seek to gain larger breasts, for some, excessively large breasts cause social, functional, and physical setbacks, as well as self-image issues and physical pain. If you are one of these women, plastic surgeon Dr. Kamal Sawan can help you get back your confidence and enjoy an active lifestyle through breast reduction surgery. This aesthetic surgery at Sawan Surgical Aesthetics in Oklahoma City, OK removes excess fat, tissue, and skin to redefine and reshape your breasts to a smaller and healthier size. This surgery also reconstructs the size of the areolas and nipples and moves them so they look natural with the new breast size.
Breast Reduction Reviews
"Ready to Quit Carrying Around All This Weight! -Oklahoma City, OK - I got my first BA when I was 26. It was in the 70's, and it was becoming the thing to do. I am 5 ft. 1 in and was under 100 pounds at the time. I had a normal amount of breast tissue but after children they were not perky so I decided to do it. The first set I had, the only problem was scar tissue. The plastic surgeon would "pop" it by twisting on my breast! Sounds brutal and it hurt like crazy but they were always soft and pliable after that. That set lasted 11 years and I found a lump in my breast that hadn't been there before. After going to a couple of doctors it was decided that I had leakage from the silicone implants and they needed to be replaced. At that time I was 38, divorced and beginning a new job so I had them replaced. We were going back with the same size but during surgery the PS decided to go a little bigger! I would not have agreed to that - and bigger I was! I have a very small frame and I had between a D and DD size breasts. Nothing fit right! For many years I have just bought clothes larger in the top to accomodate my breast size but as I have gotten older I have started experiencing back aches, neck aches and constant tension in my neck and back. I have gained considerable weight from the size 3 that I was. I am now a size 10 and wear a 38 DD bra. I don't think it fits right but I have been to the Dr. and she recommended I go to a PS for breast reduction (which with implants ends up being a explantation!) I had never heard of such a thing but after researching the internet here I am! I began to read all the posts and just get every bit of information I could! I went to the PS a couple of weeks ago. He is the Chief of Plastic Surgery at OU Medical Center. He has an excellent reputation and has done explants before. He said he would remove from underneath in the crease as I had mine put in through the nipple. The scars are gone and really don't even show but guess I will be getting some new ones. I am 65 years old and have worn implants for the past 38 years. The second set has been in 28 years and I never tied all my back aches and pains in with the implants until recently. I am ready to be free of a back aches and these huge hooters up front. The older you get the more your attitude changes about your body. I used to feel good about them and now I don't like that men always stare at them. They are not who I am!! It is too bad my self esteem was so low that I needed them to feel OK about myself. Anyway, I am doing this for me. I am single and very content with my life. I will be retiring in the next couple of years or so and want to have my own body back, whatever that may be. With the weight gain I have gained more breast tissue so I know I won't be flat but I don't have any idea what they will look like! All in all, I am a little scared but also anxious to get it over. The job I am in will not allow me to take off until the end of May so that is why I scheduled for June 5th."
- N. /
RealSelf /
Mar 08, 2013
"I am so happy I chose Dr. Sawan for my breast reduction surgery. Two people recommended him to me which prompted my initial consultation. I knew he had an impressive career and expertise, but at that first meeting I found there to be an ease about him that made me trust him immediately. He was the surgeon for me. His staff is great, too. Knowledgeable, efficient and nice! You just know you're in good hands. My whole experience from pre-surgery visits to follow-ups and the actual surgery itself has been so positive. Dr. Sawan listened and created exactly what I wanted. I'm super happy with my results. I highly recommend Sawan Surgical Aesthetics!"
- B.R. /
Google /
Jul 12, 2020
"So happy with my breast reduction results from Dr. Sawan! Wish I had done it 20 years ago. Dr. Sawan is a breast wizard - such a kind and caring doctor! His Staff is great, as well. I would recommend Dr. Sawan to anyone considering a breast reduction!!"
- R.N. /
Google /
Oct 09, 2020
"Plastic surgery and surgeons don't get the recognition they deserve. They are health CARE providers and in my case- advocates. <br /> In 2016 after suffering for decades with large breasts & begging insurance for assistance- I was able to get a breast reduction under the care of Dr. Sawan. <br /> Dr. Sawan & his team never hesitated or made me believe the surgery wasn't medically necessary. <br /> Dr. Sawan said "we can fix this, your life can be better and insurance will pay." I have no idea what he and his team did behind the scenes to make it happen but the point is- they did. When countless others couldn't. They did. <br /> Post surgery I was able to really focus on my fitness, lost more weight and all around enjoyed life more. Life got better! <br /> In 2019 lumps started to develop in my breasts. Other doctors, radiologists and mammogram centers couldn't even tell me what they were. They just put this massive amounts of fear into me, didn't listen to me and tried to bully me into biopsies and further procedures. <br /> Thankfully I thought to double check the lumps with Dr. Sawan. Again he confidently and directly said "I can fix this." And again- he did. <br /> (You'll notice in the photos I elected to have a tummy tuck when he removed the lumps. That's a post for another day but lemme tell ya- Mama ain't mad at her new body.)<br /> The point of this post & my review is to remind us all (and encourage whoever may be on the fence about scheduling a consultation or surgery) that plastic surgery isn't frivolous or unnecessary and it is especially not heartless or greed driven- not at Dr.Sawan's office anyway. <br /> Dr. Sawan and his team advocated for me TWICE. They healed and helped my body serve me better TWICE. <br /> That's what plastic surgery & Dr. Sawan did for me. <br /> Forever five stars <span class="_5mfr"><span class="_6qdm" style="height: 16px; width: 16px; font-size: 16px; background-image: url("https://static.xx.fbcdn.net/images/emoji.php/v9/tb4/1/16/2b50.png")">⭐️</span></span> <span class="_5mfr"><span class="_6qdm" style="height: 16px; width: 16px; font-size: 16px; background-image: url("https://static.xx.fbcdn.net/images/emoji.php/v9/tb4/1/16/2b50.png")">⭐️</span></span><span class="_5mfr"><span class="_6qdm" style="height: 16px; width: 16px; font-size: 16px; background-image: url("https://static.xx.fbcdn.net/images/emoji.php/v9/tb4/1/16/2b50.png")">⭐️</span></span><span class="_5mfr"><span class="_6qdm" style="height: 16px; width: 16px; font-size: 16px; background-image: url("https://static.xx.fbcdn.net/images/emoji.php/v9/tb4/1/16/2b50.png")">⭐️</span></span><span class="_5mfr"><span class="_6qdm" style="height: 16px; width: 16px; font-size: 16px; background-image: url("https://static.xx.fbcdn.net/images/emoji.php/v9/tb4/1/16/2b50.png")">⭐️</span></span>"
- S.B. /
Facebook /
Oct 25, 2020
"I had a breast reduction in November, and I couldn't be more happy. Dr. Sawan and Anna have been absolutely amazing!! I love them and all the staff there! I've never been more happy with how comfortable I've felt with them since day 1! Thank you all. :)"
- W.B. /
Facebook /
Jan 23, 2021
Previous
Next
Can I Have A Breast Reduction?
If you have breasts that interfere with everyday life because of their heaviness or size, breast reduction surgery may be a good option to give you the contour you desire and make life a little easier. If you experience frustration, worry, or find it difficult to lead an active life because of the heaviness of your breasts, this surgery may be what you need. If you also deal with consistent back pain, neck pain, or other skin irritants related to your breast size, this surgery can greatly diminish these medical conditions. It is important you are at a stable weight and choose a skillful surgeon, like Dr. Sawan, who listens to your desired outcome and has the knowledge to produce a pleasing and natural appearance.
How Is Breast Reduction Performed?
Breast reduction surgery is an outpatient procedure performed while you are under general anesthesia. The length of the surgery depends on various factors, including the complexity of the incision, the overall reduction technique, how much reduction is required, as well as areola and nipple repositioning. In most cases, liposuction is used for tissue and fat reduction to reduce the size of your breasts. At the time of your initial consultation, all of these factors will be addressed with Dr. Sawan. Scarring is also carefully examined and talked through as it will likely occur. However, modern methods have led to a noticeable reduction of visible scarring. Based on the size and overall reduction, either an anchor or a vertical incision will be made, breast tissue removed, and the remaining tissue and skin tightened.
What Should I Expect After My Breast Reduction?
After surgery, our team will closely monitor you in our private recovery area, then send you home to heal. A draining tube will likely be inserted near your surgical site to assist with bleeding and swelling, and you will need to wear a medical sports bra for a few days to help improve blood flow to the breasts during your immediate recovery. Within about a month, your breasts will settle and the post-surgery effects will go away. From there, you should start to feel a little lighter, relieved, and more self-assured with your appearance. After breast reduction surgery, you can enjoy the clothes you could not wear before and feel excited about your new look. Remember, it is important to stay at a healthy body weight so the results are not negatively impacted.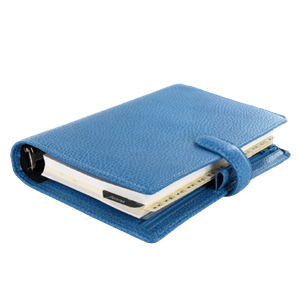 Plan Your Procedure
Average Cost

$7,400

-

$8,400

Recovery Time

1-2 Weeks

How Long It Takes

2-3.5 Hours

Follow Up Time

1 Week

Procedure Recovery Location

Outpatient
Contact Us
Plastic surgeon Dr. Sawan can help you create a fuller life by reducing the size of your heavy and large breasts. If your breasts cause physical or emotional pain, a breast reduction at Sawan Surgical Aesthetics can help you attain a more balanced appearance. There's no reason to continue accepting the discomfort or lack of confidence that can accompany large breasts. For questions about cost and financing or for more information about this exceptional breast reduction treatment, contact our Oklahoma City, OK office today.
Related Procedures
Related Posts