What is Breast Augmentation?
Breast augmentation at Sawan Surgical Aesthetics is a procedure that reshapes your breasts to create a fuller look. Considered one of the most common cosmetic surgeries, this procedure offers women who are unhappy with their breasts numerous opportunities for improvement. With the help of implants or fat from the patient's body, this enhancement surgery can improve their breast size and shape, and produces a gorgeous and natural-looking outcome. Oklahoma City, OK plastic surgeon Dr. Kamal Sawan is skilled in implementing this procedure and performs countless breast augmentations every year. Dr. Sawan can help you create a one-of-a-kind look that makes you feel proud and confident in your own skin.
What Are My Implant Options?
Dr. Sawan will help you pick the appropriate implant during your initial consultation based on your body size and shape, as well as your cosmetic goals. Implants come in a variety of sizes and profiles, as well as shapes and textures — each of which we will consider carefully in order to achieve your desired outcome. The most commonly chosen implants are silicone or saline, both approved by the Food and Drug Administration (FDA). If you are considering saline implants, you must be at least 18 years old and at least 22 if you are considering silicone. Other options include a form-stable implant known as a gummy bear implant and an autologous approach through fat grafting. The options may seem overwhelming, but Dr. Sawan is ready to help you make the best decision for your desired results.
How is the Right Size Breast Implant Chosen?
After you've chosen the type and shape of implant you want, Dr. Sawan will choose the size of the implant needed to meet your cosmetic goals. Breast implant size is chosen based on the cubic centimeters (CCs) of silicone or saline used. To decide on the appropriate volume, Dr. Sawan will decipher how much native breast tissue exists and the size of breast you hope to achieve through your breast augmentation. During surgery, it is common for Dr. Sawan to temporarily switch out several implants to get a better idea on a suitable fit.
What Breast Implant Shapes Are There?
Like the type of implant, the shape of the breast implant has a dramatic effect on the overall appearance and outcome of your breast augmentation. Breast implants are produced in either a round or teardrop shape. While both shapes are widely used, most of our patients prefer a round implant. Round implants often look and feel more natural while adding a fullness to the upper breast that many patients desire. However, the teardrop implants provide a more natural contour. Dr. Sawan can help you pick the best implant shape to help you reach your specific goals.
What is an Implant Profile?
One thing Dr. Sawan will consider with you during your consultation is the implant profile you desire. Implant profile refers to how far out the implant looks. In other words, this is what you see from the side view. Most projections include low, intermediate, high, or extra high. If you are uncertain what kind of profile you want, Dr. Sawan will help you make the right decision to get your desired outcome.
How Do I Make the Right Choices for My Breast Augmentation?
While all of these options may seem overwhelming right now, selecting the correct implant is somewhat easy with the help of plastic surgeon Dr. Sawan. As long as you discuss your desired outcomes with him, he can help you make the best decision to reach that result. Your cosmetic goals, paired with the experience of Dr. Sawan, make certain the right outcome is met.
Breast Augmentation Reviews
"Several Years Later with Dr. Sawan's Work - It's been several years since my breast augmentation... and I still think "I am so lucky to have gotten an amazing surgeon!" Impeccable bedside manner and talent. He has since moved locations from what I understand. Based on the results I had several years ago, I can only imagine the continued expertise he has gained in his surgical skills and artistic talent. I did not want anything that was too obviously "done." Anyone who is made aware that I have had a BA often comments with surprise and curosity at the tasteful aesthetic that I do not appear disproportionate, "fake," or "unnatural." Dr. Sawan was aware of my desire to have results that would not scream "augmented" and was careful to preserve this throughout our consultation process. 3 kids later and my breasts have grown 4-5 cup sizes with the same waist measurement. I'm confident that because of his skill is the reason I am not experiencing the atrophic and misshapen physiologic effects from pregnancy to the same degree I otherwise would. I'm saddened that I no longer live in the state to return to him for continued care. I do not have pictures to share but I can say that I somehow made it on his website. It tickles me that my breasts are pseudo-famous and I'm still happy with the results despite life changes and an extra 30 lbs! If that's not a testament to his work, I'm not sure what is!"
- D. /
RealSelf /
Jul 25, 2019
"I highly recommend Dr. Sawan, and his staff! I had breast augmentation surgery and couldn't be more happy! Go see him for all your cosmetic surgery needs!"
- A.D. /
Google /
Oct 13, 2020
"This is Ashley hernandez,i live in lawton ok i live almost 2hrs away. I went for my consultation and now in 15 days i will be having my surgery YAY.. 💘 the staff is just so nice Sawan sure knows what he is doing and what best fits your body he is the MAN..CANT WAIT FOR MY BREAST AUGMENTATION IM NERVOUS BUT I KNOW I WILL BE IN GOOD HANDS....😊😘"
- D.H. /
Google /
Jan 27, 2021
"Dr. Sawan did a fantastic job with my breast implant removal and reduction surgery. To my surprise, while conducting the surgery, he corrected my belly button hernia at no charge. He went above and beyond and really cares about helping achieve the desired results. Highly recommend!"
- T.P. /
Google /
Mar 11, 2021
Previous
Next
Can I Have Breast Augmentation?
The decision to undergo cosmetic breast surgery is a personal decision, and you should not be swayed by anyone else. You should be healthy and at a normal weight with breasts that are fully formed. You will also need to be the correct age for the implant you choose (18 for saline and 22 for silicone). If you wish your breasts were bigger or a different shape because they appear deflated, you may benefit from breast enlargement. In addition, if your breasts have been affected by age, pregnancy, or weight loss, a breast enhancement can bring them back to life with increased volume. It is also a welcomed solution if you work out with weights or have little to no native breast tissue.
How is Breast Augmentation Performed?
Incision type and implant placement will also be discussed during your consultation. During your breast augmentation, the chosen incision is created and then the chosen implant will be slipped into its position. There are two methods that may be used for implant placement: either submuscular placement (under the pec muscle), or behind the breast tissue but over the pectoral muscle. Placement will be based on varying factors, including the size and type of implant, as well as Dr. Sawan's professional opinion. No matter which placement option is chosen, scarring is usually minimal. Factors considered when deciding implant placement are your implant size, activity level, and body type.
What Can I Expect After My Breast Augmentation?
Cosmetic breast surgery is performed as an outpatient surgery while you are under general anesthesia. After completing the incision, the implant chosen for enhancement will be placed through the incision and deposited into a pocket Dr. Sawan created for it and then secured into its correct position. After this process, the incision is closed with sutures or surgical adhesives. From there, you will be taken to a private recovery space and carefully monitored prior to being released. You will be instructed to wear a medical sports bra to assist with swelling. Swelling and bruising will start to diminish after a few days, and your breasts will begin to feel normal as they settle into their new position. You will likely be able to get back to your normal activities within the first week, but you will need to avoid exercise for roughly 6 – 8 weeks. Breast implant surgery results in beautiful outcomes that feel and appear normal. This treatment can be life-changing for you, offering you the opportunity to feel more comfortable in your own skin and proud of the way you look.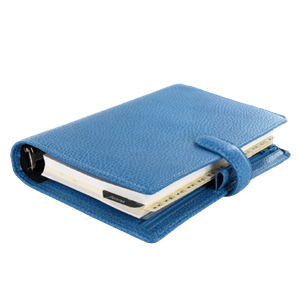 Plan Your Procedure
Average Cost

$4,500

-

$5,700

Recovery Time

1 Week

How Long It Takes

1.5 Hours

Follow Up Time

1 Week

Procedure Recovery Location

Outpatient
Contact Us
Create Your Ideal Bustline
Breast augmentation is a popular way for women to enhance the look of their bodies. This FDA-approved procedure is safe, effective, and produces outstanding outcomes for our Oklahoma City, OK patients. With an abundance of available options and state-of-the-art technologies, you can create the bustline you have always dreamed of. We encourage you to contact Sawan Surgical Aesthetics to schedule your private consultation with Dr. Kamal Sawan or to have your questions about cost and financing answered.
Related Procedures
Related Post