What is a Lower Body Lift Surgery?
A lower body lift, sometimes known as a 360 tummy tuck, is a surgical contouring procedure that removes excess skin and fat to lift and reshape specific areas of your body that have been altered by age, weight loss, and/or pregnancy. Targeting the midsection and the lower body, a lower body lift typically addresses the abdomen, buttocks, lower back, and flanks. Depending on your specific treatment plan, an incision all the way around the waist may be performed, which permits the greatest amount of lift and skin excision. This is a major treatment and can reshape a patient's lower body, providing stunning results. Board-certified plastic surgeon Dr. Kamal Sawan is dedicated to the art and science of providing you with results that you will love. For many patients, a lower body lift surgery helps to not just reach their weight loss goals but also to complete their total transformation with a taut figure that looks healthy and normal.
Lower Body Lift Reviews
"On 7/2/21 I had a lower body lift, muscle repair and fat transfer after significant weight loss done by Dr. Sawan. I am still in the healing process but very happy with my results thus far. This is my first plastic surgery experience and Dr. Sawan and his staff were awesome, made me feel comfortable and most importantly safe in their care."
- S.P. /
Facebook /
Jul 19, 2021
"I had a lower body lift with Dr. Sawan. I enjoyed his staff and his knowledge and skill. I would absolutely recommend him for any surgery need you have."
- J.H. /
Facebook /
May 25, 2021
"I am days 5 post op (full body lift and breast lift with implants) and am literally stunned at how good Dr. Sawan's work is. I researched about 20 different doctors all over the US and my search started and ended with Dr. Sawan. I had really high hopes and requests for him and he exceeded all of them. In addition, his office staff are incredible, Anna is great and answered every single question I had.. I had been to the surgery center he uses in the past but have to say that as his patient, my care was absolutely excellent and my nurse, Jera, was just wonderful. I'll update as I heal, but I am thrilled with my results, he's a true artist and I hope he never loses the wonder in what he does."
- M.W. /
Google /
Apr 19, 2022
"Multiple +/-100lbs weight loss adventures, correcting saggy body bits - After multiple +/-100lbs weight loss adventures during the last 15 years, it was time to correct my overstretched and saggy body bits. I had 6 consults with various plastic surgeons, all recommended something a bit different than the other. Dr Sawan was straightforward with his recommendation, and I appreciated it. So, after much research, I chose Dr Sawan (he was recommended to me initially by a nurse that sees the work of several surgeons at Summit Medical Facility, so that gave an added boost of confidence in my choice). I had a lower body lift (360 tummy tuck), breast lift with augmentation (implants), Lipo, and fat transfer to the bum. I'm 12 days post op now. My incisions are perfectly straight, my tummy is flawless, my belly button is adorable, these tatas are perfection, and my butt is wrinkle-free and so plump! I was very reluctant to proceed with the fat transfer, but my goodness, I'm so glad I listened to the doc. My butt is my favorite thing!! Dr Sawan is a "to the point" kinda guy, just expect it. But he's pretty dang funny when you least expect it. And he KNOWS what he's doing. His YouTube videos were helpful for me as well. My recovery has been so much easier than is expected (I bought a Walker and all kinds of unnecessary stuff that I returned to Amazon already). I made dinner the last 3 nights, I'm doing household chores and helping the kids with homework. I quit my pain meds around day 5. Side note; Summit Medical Center is absolutely fantastic. My husband says it's like staying at a hotel, lol. The nurses are beyond helpful. I'm completely over the moon with my decision to get the plastics!"
- B. /
RealSelf /
May 01, 2022
"After speaking with 4 different surgeons, I went back to Dr Sawan to have a 360 body lift. My surgery was 8/2/2022 and went well. My recovery wasn't bad at all. I'm 61 and just wanted my clothes to look better and the extra skin gone. My results were exactly that!! I am super pleased. Dr Sawan is an amazing surgeon and tells you exactly what to expect. I will always use him from now on. The staff is so very nice and professional. They have answered all of my questions from day one. This office is top notch so willing to help. Thank you all for the wonderful work you do."
- D.C. /
Google /
Feb 12, 2023
Previous
Next
Can I Have a Lower Body Lift?
You may be a good candidate for a lower body lift if you have lost a lot of weight and are battling challenges due to that weight loss, including loose, wrinkled skin on the buttocks, skin that hangs on the abdomen, and sagging skin across the midsection. For those who are a candidate for this surgery, it's important to have realistic goals, which Dr. Sawan will help you understand during your consultation. You should be aware that despite incredible results, scarring is a part of this surgery because of the large incisions. Your procedure will also need a long recovery period compared to other cosmetic surgeries so it's helpful to plan ahead and make necessary arrangements if you work or have small children. Lastly, it is critical that you are at your healthy goal weight when undergoing lower body lift surgery.
How is a Lower Body Lift Performed?
Your lower body lift will be done while you are under general anesthesia; you may require an overnight stay, in which case Dr. Sawan will help you plan accordingly. Your surgery may last anywhere between 4 – 7 hours. The surgical incision is typically made along where a belt would be worn, which is why it is also known as a circumferential surgery or in some cases, a beltectomy. After the incision is carefully made by Dr. Sawan, he will perform liposuction to eliminate any excess fat, and hanging skin will be trimmed away. Your remaining skin will be draped taut and attached with surgical sutures. Compression garments will be placed over the treated area to help create a slimmer appearance, as well as to control bleeding, swelling, and bruising.
What Can I Expect After My Lower Body Lift?
A lower body lift is considered an advanced cosmetic procedure. It will likely take you at least two weeks to resume easy activities, and in some cases, it could take up to six months before you are able to return to more strenuous activities, including exercise. Dr. Kamal Sawan or a member of his team will go over very detailed instructions on how to best care for your wounds so that scars are minimized for the best results. While the recovery may seem long, the results are extraordinary. Once you heal, you will be left with a smoother, tighter body without the loose, hanging skin that holds you back from living a full life. Many patients feel it's one of the most valuable elective procedures available today.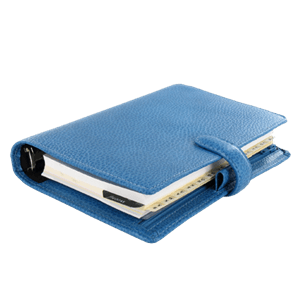 Plan Your Procedure
Average Cost

$15,000

-

$16,000

Recovery Time

3-4 Weeks

How Long It Takes

6 Hours

Follow Up Time

1 Week

Procedure Recovery Location

Overnight Stay
Contact Us
If you have lost a transformational amount of weight but are left with loose, hanging skin that causes pain or difficulty performing everyday activities, a lower body lift may be just what you need. Sawan Surgical Aesthetics takes great pride and joy in helping patients achieve their aesthetic goals. To schedule your lower body lift or for questions about cost, financing, and insurance, call our Edmond, OK office.
Related Procedures
Related Posts