What is Skin Rejuvenation?
As we age, our skin changes. The soft, resilient, healthy skin we once had becomes firm with lines, wrinkles, and sagging. We may even begin to see sun spots, acne scars, or pigmentation issues that once were not there. At Sawan Surgical Aesthetics, skin rejuvenation can help you improve the look of your skin without the harshness of surgery. This treatment can help awaken your skin and give you the glowing look you once had. Various rejuvenation options allow us to customize a treatment plan tailored just to you. Contact our Edmond, OK office for more information or to schedule a consultation with plastic surgeon Dr. Kamal Sawan today.
Reviews
"I recently moved to Edmond about a year ago when I first saw Dr. Sawan for filler. I loved my first experience and still enjoy every appointment. Dr. Sawan is honest, trustworthy and so educated in all the products he uses. He explains and answers all concerns and questions and also helped me by correcting my previous filler work. I recommend him to anyone."
- A.L. /
Google /
Aug 21, 2020
"Dr. Sawan is the greatest plastic surgeon ever! I've been under the knife several times with him and it's always been an amazing experience! I would not recommend anyone else in the entire world!"
- M.P. /
Facebook /
Aug 31, 2023
"Dr.Sawan & The staff have been the most amazing people ever! They have made my experience incredible since day 1! Dr.Sawan & Ana made all of my nerves go away by explaining everything and answering my questions thoroughly, I knew I made the best decision by picking Dr.Sawan to be my surgeon he has an amazing personality and very thorough & most definitely knows what he is doing he will not sugar coat anything he will tell you how it is and he will tell you everything you need to know!!! I'm 3 months post op and I'm loving my results. If I could give 20/5 stars I would!! Thank you Dr.Sawan and staff for everything and for making me feel amazing as well as look amazing!"
- M.R. /
Google /
May 26, 2023
"Dr. Sawan is the best of the best! I have had a few different procedures and I am so happy with the results of each one. He does many follow up appointments to make sure everything is healing as it should. You can tell he really cares. Everyone in his office is so very kind also. I am so glad I chose Sawan Surgical Aesthetics and I will definitely be back for future procedures."
- R.S. /
Google /
May 20, 2023
"Very professional with amazing results."
- L.L. /
Google /
Mar 11, 2023
Previous
Next
Can I Have Skin Rejuvenation?
If you're looking for healthier, clear, brighter skin, skin rejuvenation at Sawan Surgical Aesthetics could be just what you need! If you have lines and wrinkles, patches of scaly or flaky skin, acne scars, uneven skin tone, or more, our skin rejuvenation treatments can help create an even skin tone. Combined with BOTOX or JUVÉDERM, we may be able to provide you even greater results. To talk to Dr. Sawan about your skin and to create a custom skin rejuvenation plan, contact our Oklahoma City, OK office today.
What is the Skin Rejuvenation Process?
To begin your skin rejuvenating treatment, your skin will be cleaned to rid your face of any oils, lotions, and debris. Treatments typically take between 30 – 90 minutes but vary, depending on your specific treatment plan. Some different skin rejuvenation processes are:
Chemical Peels: This is a noninvasive technique that provides smoother and more luminous skin on the face and neck. A chemical exfoliation is applied to your dead layers of skin, giving you a brighter and healthier look.
Microneedling: Microneedling is the use of passing a device with many fine needles over your skin to create micro-injuries that will prompt your body's natural production of collagen and elastin. This nonsurgical treatment is great if you are looking to reduce scars, pores, and stretch marks.
Dermabrasion: This nonsurgical treatment refreshes your skin by taking off the damaged and dead skin cells from the upper layers of your face and smoothing blemishes, giving you a more even skin tone and texture. Dermabrasion is great if you have skin issues, like acne scars, fine lines, blotches, and sun spots.
What Can I Expect After Skin Rejuvenation?
Following your skin rejuvenation, you will be sent home after Dr. Sawan or a member of his team gives you an at-home care routine. You should be able to return to your daily activities, but you might want to take it easy for a day or so. You may experience some redness, swelling, or even a slight numbing sensation, but these should improve on their own within a few days. If you received a chemical peel, you will have some peeling, along with some discomfort and sensitivity. You'll need to avoid the sun and strenuous activity, as well as follow any other instruction provided by Dr. Sawan. Depending on your level of treatment, you can expect to see your results within a few weeks.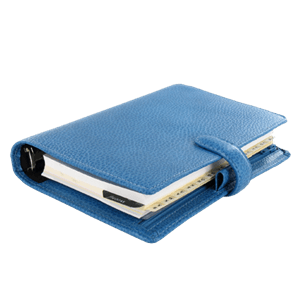 Rejuvenate and Refresh Your Skin
Skin rejuvenation at Sawan Surgical Aesthetics can help you get a brighter, youthful appearance and boost your confidence. Providing multiple noninvasive treatment options, plastic surgeon Dr. Sawan can help you reduce lines, wrinkles, blemishes, sun spots, acne scarring, and more. Based on your specific goals and desires, Dr. Sawan will create a one-of-a-kind approach to helping your skin heal. To schedule a consultation or for questions about cost and financing, call our Edmond, OK office today.
Related Treatments
Related Posts