What is Breast Reconstruction?
Breast reconstruction surgery can be performed to restore your breasts to an attractive size, shape, and appearance following a mastectomy or lumpectomy. It can also be used to reconstruct your chest if it has been damaged by trauma or a birth defect. Advances in reconstructive surgery and state-of-the-art technology make it easier for breast cancer patients to feel whole again and attain natural-looking breasts, even after removal or damage. This surgery can include a few procedures that can be performed at the beginning of your breast cancer treatment or delayed until a later date. Oklahoma City, OK plastic surgeon Dr. Kamal Sawan creates an individualized treatment plan with compassion to help you restore your appearance and confidence at Sawan Surgical Aesthetics.
Breast Reconstruction Reviews
"Dr. Sawan has been my surgeon for two years now. I absolutely love his work. I love his staff and they are always so helpful and know exactly what they're doing. Along with weight loss surgery Dr. Sawan has helped change my life. Just call and make your appointment you will not be dissatisfied. He beat all other pricing as I shopped around before I landed in his office. Now I wouldn't leave him as a patient if someone paid me. Surgical procedures I have had with dr. Sawan including mommy makeover a breast reconstruction and an arm lift along with sides and back liposuction."
- N.B. /
Google /
Jul 01, 2017
Previous
Next
Can I Have Breast Reconstruction?
Breast reconstruction is a one-of-a-kind surgery tailored just for you. You will have a thorough consultation with plastic surgeon Dr. Sawan to create your surgical plan based on your concerns, needs, and goals. While Dr. Sawan is highly skilled and will do his best to give you a look you're pleased with, it's vital that you have realistic expectations for results. While Dr. Sawan aims to give you a natural appearance, your reconstructed breast(s) will not have the same feel, look, or sensation as your original breast(s). You should get approval from your oncology team to have reconstruction surgery, and tell Dr. Sawan about any other conditions that could impair your recovery. If you have questions about whether you'd be a good candidate for reconstructive surgery, call our Edmond, OK office for more information.
How is Breast Reconstruction Performed?
There are several cutting-edge techniques available today to reconstruct the breast. There are also many factors that Dr. Sawan considers when determining the technique that will best suit your needs and goals. A few of these factors include your specific cancer diagnosis, reconstruction timing, whether you will use natural tissue or implants, and if nipple-sparing or nipple reconstruction is a part of the treatment plan. In order to rebuild your breast, there must be enough tissue to adequately cover the breast mound. Flap techniques accomplish this by using your own skin, muscle, and fat to build and cover your breast. The most common flap techniques are:
TRAM Flap
The TRAM flap uses muscle, skin, and fat from your abdomen to build your breast. The tissue selected to create your new breast may be detached from the stomach or it may remain connected to the donor location, maintaining the original blood supply.
DIEP Flap
A DIEP (deep inferior epigastric perforator) flap takes fat, skin, and blood vessels from the lower stomach, like the TRAM flap, but it does not take any muscle. The DIEP flap transfers skin and fat from the stomach to build your new breast, then uses microsurgery to attach the transferred blood vessels to your chest wall.
Latissimus Dorsi Flap
This technique uses muscle, skin, and fat from your back. During this technique, tissue is taken from your back to the breast(s) through a surgically created path and stays attached to the donor location, which keeps the original blood supply intact.
PAP Flap
Another flap is the PAP (profunda artery perforator) flap. This technique uses fat, muscle, and skin tissue from your inner thigh to build your breast(s).
LTP Flap
While the TRAM flap is one of the more common methods used during reconstruction, sometimes there isn't enough muscle, fat, and skin that can be taken from the abdominal area. In these situations, the LTP flap may be performed, using tissue from your lateral thigh.
Composite Flap
Also called a composite stacked flap, this technique takes flaps from several areas on your body for breast reconstruction.
What Else Should Be Considered Before Breast Reconstruction?
While flap procedures are usually a successful and common method for breast reconstruction, you may be able to rebuild your breast(s) with the tissue expansion method. This technique involves placing a tissue expander under your breast wall and then gradually fills it with saline over the course of 4 – 6 months until the skin is properly stretched. After a flap has been created or your skin is stretched through an expander, you may then decide whether you want to use a natural fat transfer or breast implants to create the shape and volume of your breast(s). After your reconstruction, you can improve the appearance with nipple and areola reconstruction. There are a number of options to restore the nipple and areola so that it looks more natural. Dr. Sawan can help you make the best decision possible to get you the look you desire.
What Should I Expect After Breast Reconstruction?
Breast reconstruction surgery is performed in several stages. During some phases (such as the flap creation, tissue expansion, or placing implants), general anesthesia may be used. Some patients will need an overnight stay, but this depends on what phase of treatment you're at. When the last stage is completed for your breast reconstruction, you will wear a supportive bra and be prescribed medication by Dr. Sawan to control discomfort, swelling, and bleeding. In time, your reconstructed breast(s) should appear normal so you can feel more confident. Ongoing checks with breast exams and mammograms are important and highly recommended for your continued health and happiness.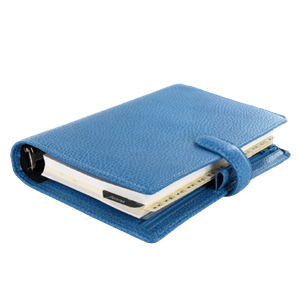 Reconstruct Your Self-Confidence
Although the breast reconstruction process can be a lengthy and sometimes nerve-wracking process, it's probably one of the top worthwhile surgeries for our Oklahoma City, OK patients at Sawan Surgical Aesthetics. If you have been diagnosed with breast cancer, have had an injury to the chest, or have a congenital defect that affects the look of your breasts, we invite you to call our Edmond, OK office and make an appointment with Dr. Kamal Sawan.
Related Procedures
Related Post