What Is Breast Revision Surgery?
Breast enhancements are one of the most effective cosmetic procedures in America. In most cases, these enhancements offer women beautiful and natural outcomes that they love. Unfortunately, sometimes a woman is left dissatisfied with the appearance of her breasts and at some point may want breast revision surgery. While few breast augmentations do end with an undesirable outcome, there are women who decide they want a different size implant while some may have a visible irregularity in either one or both implants and would like to have the implant revised or removed altogether. It is important to note that not all revision treatments are because of practitioner error; in some cases, there are some women who must have revision surgery due to a specific medical condition. Oklahoma City, OK plastic surgeon Dr. Kamal Sawan performs breast revision surgery at Sawan Surgical Aesthetics so that the right outcome can be obtained and his patients can leave feeling confident after breast revision surgery.
Reviews
"I recently moved to Edmond about a year ago when I first saw Dr. Sawan for filler. I loved my first experience and still enjoy every appointment. Dr. Sawan is honest, trustworthy and so educated in all the products he uses. He explains and answers all concerns and questions and also helped me by correcting my previous filler work. I recommend him to anyone."
- A.L. /
Google /
Aug 21, 2020
"Dr. Sawan is the greatest plastic surgeon ever! I've been under the knife several times with him and it's always been an amazing experience! I would not recommend anyone else in the entire world!"
- M.P. /
Facebook /
Aug 31, 2023
"Dr.Sawan & The staff have been the most amazing people ever! They have made my experience incredible since day 1! Dr.Sawan & Ana made all of my nerves go away by explaining everything and answering my questions thoroughly, I knew I made the best decision by picking Dr.Sawan to be my surgeon he has an amazing personality and very thorough & most definitely knows what he is doing he will not sugar coat anything he will tell you how it is and he will tell you everything you need to know!!! I'm 3 months post op and I'm loving my results. If I could give 20/5 stars I would!! Thank you Dr.Sawan and staff for everything and for making me feel amazing as well as look amazing!"
- M.R. /
Google /
May 26, 2023
"Dr. Sawan is the best of the best! I have had a few different procedures and I am so happy with the results of each one. He does many follow up appointments to make sure everything is healing as it should. You can tell he really cares. Everyone in his office is so very kind also. I am so glad I chose Sawan Surgical Aesthetics and I will definitely be back for future procedures."
- R.S. /
Google /
May 20, 2023
"Very professional with amazing results."
- L.L. /
Google /
Mar 11, 2023
Previous
Next
Can I Have Breast Revision Surgery?
If you have cosmetic or medical concerns after having your breast augmentation, schedule a consultation with plastic surgeon Dr. Sawan to talk about your needs and wants and to create a custom plan for breast revision surgery. Whether it is scar tissue, breast drooping, rippling, or unbalanced breasts, revision surgery can help correct breast augmentation irregularities for a more appealing and properly functioning outcome. This procedure may also help if you are wanting to change implant style, size, or address any other aspect of your breasts following your breast enhancement.
What Are the Reasons for Breast Revision?
Breast augmentation revision either takes out an implant that is not functioning properly or is no longer desired. It can also be performed to change implant size or go from saline to silicone (or vice versa). There are a few other common situations in which a revision procedure is needed.
Asymmetry occurs when your implants look uneven or out of balance. This can occur because a wrong size implant was used, drooping on one side, or another condition that can possibly cause asymmetry. Dr. Sawan can provide a proper diagnosis to determine what is causing the asymmetry, then he can create a surgical plan to correct the problem and provide you with the results you desire.
If one or both breasts drop too low, it is considered bottoming out. Sometimes, this is due to a positioning error from the original operation. To modify this, Dr. Sawan will consider a different approach to the placement of the implant(s). In other cases, tissue grafting may be needed, as well as a surgically formed pocket created to stabilize the new implant. For other patients, switching from a saline implant to a silicone breast implant can solve the issue.
In some cases, revision surgery is simply needing or wanting a different sized implant. With time, you may have decided that you chose implants that were either too large or too small when you got your breast augmentation. Plastic surgeon Dr. Sawan can help you decide on a new breast implant size to help you reach your specific goals.
Capsular contracture is a breast augmentation complication that occurs when scar tissue forms a constricting capsule around your implant, causing a hardening. Although many implant surgeries do create some internal hardening, most patients will never see or feel it. In some circumstances, however, the scarring could change the implant placement, which could change the implant function and result in an undesirable outcome. Capsular contracture surgery can be performed at Sawan Surgical Aesthetics to clean up and remove scarring.
You may be experiencing implant rippling when there are noticeable lines and ripples under your skin, generally around the edge of your implant. Rippling is most often found in women who are relatively thin and have saline implants. Most of the time, this condition can be corrected by simply switching to a silicone implant.
While it rarely happens, implant rupture can occur. When a saline breast implant ruptures, the implant will deflate almost immediately, leaving a visible deflation. However, if a silicone implant ruptures, it is only seen through an MRI. Whether saline or silicone, when a rupture happens, a corrective treatment will be necessary. Dr. Sawan can help Oklahoma City, OK women with this treatment.
Symmastia takes place when breast implants are inserted and placed too close together, causing the two separate pockets of tissue holding the implants to come together and form one tissue. In most cases, this is because the breast implant used was the incorrect shape and width. Dr. Sawan can perform a secondary procedure that will repair this problem by using an implant that fits your body type and looks balanced.
What Can I Expect After My Breast Revision?
Following your breast revision, you will have an observation period and then you will be sent home to start recovering. Your overall recovery will vary, depending on what was involved in your surgery. Any type of revision that requires reconstruction or grafting will have a longer recovery, which could take between 6 – 8 weeks. From there, you should slowly start to see your results once the swelling begins to disappear. Dr. Sawan or a member of his team will go over what to expect during your recovery, as well as recommendations to help speed up your healing process. Follow-up visits will also be scheduled so Dr. Sawan can monitor your healing and results.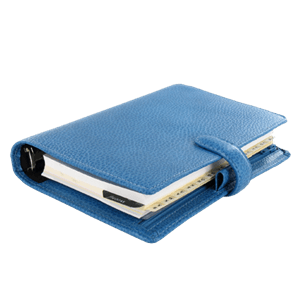 Breast implant revision surgery at Sawan Surgical Aesthetics is a specialized procedure tailored for your individual needs and concerns to make adjustments after breast enhancement. If you are displeased with your breast augmentation results or want a different outcome, we invite you to call our Oklahoma City, OK office to book an appointment or to have any questions about cost, financing, and insurance answered. There are numerous factors to consider, and Dr. Sawan will be there every step of the way to help you create a revision treatment plan that has realistic expectations and will give you a desirable look.
Related Procedure
Related Post