Men today care about their appearance like they never have. Many men even turn to Sawan Surgical Aesthetics to help them reach their desired look. One way we help many men is with our nose reshaping procedure. This rhinoplasty procedure can help men that are unhappy with the shape of their nose to create a shape that they are happy with. In some cases, men seek nose reshaping for reasons other than cosmetic, including repairing a deviated nasal septum that can cause difficulty breathing. Board-certified plastic surgeon Dr. Kamal Sawan knows how different men and women are and recognizes that rhinoplasty for men is much different than it is for women given how much thicker men's skin tends to be. Using cutting-edge technologies and artful techniques, Dr. Sawan is able to provide Oklahoma City, OK and surrounding area men an aesthetically pleasing nose while maintaining their masculinity.
Reviews
"I recently moved to Edmond about a year ago when I first saw Dr. Sawan for filler. I loved my first experience and still enjoy every appointment. Dr. Sawan is honest, trustworthy and so educated in all the products he uses. He explains and answers all concerns and questions and also helped me by correcting my previous filler work. I recommend him to anyone."
- A.L. /
Google /
Aug 21, 2020
"Dr Sawan is incredible. I am extremely pleased with the results. I highly recommend him to everyone. His staff is unbelievable too."
- S.B. /
Google /
Jun 14, 2022
"Dr. Sawan has been my doctor since 2016 and does amazing work. if you're a weightloss patient, he should be your number 1 choice. He specializes in our specific needs! I have my next procedure scheduled for September 2022 and I couldn't be in better hands! His staff is absolutely amazing as well."
- M.B. /
Facebook /
Jun 14, 2022
"Multiple +/-100lbs weight loss adventures, correcting saggy body bits - After multiple +/-100lbs weight loss adventures during the last 15 years, it was time to correct my overstretched and saggy body bits. I had 6 consults with various plastic surgeons, all recommended something a bit different than the other. Dr Sawan was straightforward with his recommendation, and I appreciated it. So, after much research, I chose Dr Sawan (he was recommended to me initially by a nurse that sees the work of several surgeons at Summit Medical Facility, so that gave an added boost of confidence in my choice). I had a lower body lift (360 tummy tuck), breast lift with augmentation (implants), Lipo, and fat transfer to the bum. I'm 12 days post op now. My incisions are perfectly straight, my tummy is flawless, my belly button is adorable, these tatas are perfection, and my butt is wrinkle-free and so plump! I was very reluctant to proceed with the fat transfer, but my goodness, I'm so glad I listened to the doc. My butt is my favorite thing!! Dr Sawan is a "to the point" kinda guy, just expect it. But he's pretty dang funny when you least expect it. And he KNOWS what he's doing. His YouTube videos were helpful for me as well. My recovery has been so much easier than is expected (I bought a Walker and all kinds of unnecessary stuff that I returned to Amazon already). I made dinner the last 3 nights, I'm doing household chores and helping the kids with homework. I quit my pain meds around day 5. Side note; Summit Medical Center is absolutely fantastic. My husband says it's like staying at a hotel, lol. The nurses are beyond helpful. I'm completely over the moon with my decision to get the plastics!"
- B. /
RealSelf /
May 01, 2022
"I am days 5 post op (full body lift and breast lift with implants) and am literally stunned at how good Dr. Sawan's work is. I researched about 20 different doctors all over the US and my search started and ended with Dr. Sawan. I had really high hopes and requests for him and he exceeded all of them. In addition, his office staff are incredible, Anna is great and answered every single question I had.. I had been to the surgery center he uses in the past but have to say that as his patient, my care was absolutely excellent and my nurse, Jera, was just wonderful. I'll update as I heal, but I am thrilled with my results, he's a true artist and I hope he never loses the wonder in what he does."
- M.W. /
Google /
Apr 19, 2022
Previous
Next
Can I Have Nose Reshaping?
If you are a male unhappy with the size or shape of your nose, you may be a good candidate for nose reshaping at Sawan Surgical Aesthetics. This procedure, dedicated just to helping men reach their aesthetic goals, allows you to address abnormalities in the shape and size of your nose while maintaining your masculine appearance. It's important before getting your nose reshaped that it is fully developed so this procedure should not be performed on young men under the age of 16 years old. While this surgery can do a lot for your facial appearance, you need to have realistic expectations. If you are in good health, you may qualify for nose reshaping at our Edmond, OK office.
How is Nose Reshaping Performed?
Using general anesthesia in an outpatient setting, your rhinoplasty will last somewhere between 1 – 3 hours, depending on how complex it is. Dr. Sawan may choose one of two different rhinoplasty approaches, open or closed.
Open Rhinoplasty
If an open rhinoplasty is chosen, Dr. Sawan will make a small incision under the nasal tip between your nostrils. This is going to make it easier for him to see the cartilage and bone he is altering, giving him more control when creating specific shapes and adjustments. Therefore, this approach is typically used where there is more restructuring to be done. It's important to note, however, that an open rhinoplasty tends to take longer than a closed rhinoplasty. In the case you are getting a revision rhinoplasty, this is the approach that will be used.
Closed Rhinoplasty
Unlike an open rhinoplasty, incisions are made inside the nostrils for a closed rhinoplasty. Typically, this approach is used when only minor adjustments are needed. This approach leaves no visible scarring but may not be appropriate if you are looking to have more extensive work done.
What Should I Expect After My Nose Reshaping?
As Dr. Sawan completes your rhinoplasty, he will place your nose in a splint to help it heal properly. You will have some bruising, swelling, and nasal congestion, but this is perfectly normal and should go away within two weeks. Avoiding strenuous activity, swimming, wearing glasses that are heavy, and other activities that could put stress on your nose should be avoided until Dr. Sawan tells you it's safe to resume those activities. You should be good to return back to work or school 1 – 2 weeks following your nose reshaping, and you will likely start seeing your results after about 10 – 14 days once the swelling starts to go down. The results of your rhinoplasty will be permanent so you can enjoy your new look for a lifetime.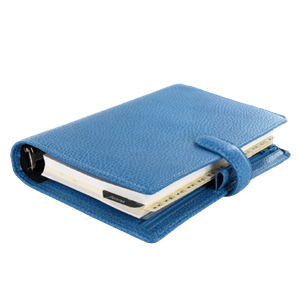 Plan Your Procedure
Average Cost

$3,500

-

$7,200

Recovery Time

2-4 Weeks

How Long It Takes

1.5-4.5 Hours

Follow Up Time

1-2 Days

Procedure Recovery Location

Outpatient
Contact Us
Many men in the Oklahoma City, OK area wish their noses looked a little different. At Sawan Surgical Aesthetics, plastic surgeon Dr. Kamal Sawan helps countless men improve their facial profile through nose reshaping. If you are interested in rhinoplasty to get a look you've long desired, call our Edmond, OK office to schedule a consultation or have your questions about cost and financing answered.
Related Procedure