A breast lift is a cosmetic procedure that lifts and reshapes the breasts by reducing loose skin and surgically tightening the leftover tissue to create firmer, younger-looking breasts. This body contouring surgery is performed for women who have lost breast shape and volume and who are experiencing breast sagging due to breastfeeding, weight loss, aging, or gravity. Outstanding advancements in mastopexy techniques have made this aesthetic surgery so effective that the American Society of Plastic Surgeons (ASPS) has shown nearly a 70% increase in demand since 2000. Dr. Kamal Sawan, an Oklahoma City, OK plastic surgeon, performs this procedure at his practice, Sawan Surgical Aesthetics. By utilizing the latest methods and cutting-edge technology, he can decide on the proper technique to help you reach your goals.
Breast Lift Reviews
"Love, love, love my 360 lift, breast lift, and lipo. Amazing experience. Ready for my next procedure."
- K.K. /
Google /
Nov 23, 2020
"Took time to listen and address all my questions - Great communication- took time to listen and address all my questions and concerns. Excellent results with multiple procedures. Highly recommend. 360 lift, breast lift, thigh lift, arm lift, lipo, fat transfer"
- F. /
RealSelf /
Jan 31, 2021
"Great communication- took time to listen and address all my questions and concerns. Excellent results with multiple procedures. Highly recommend. 360 lift, breast lift, thigh lift, arm lift, lipo, fat transfer"
- F. /
RealSelf /
Jan 26, 2021
"I am days 5 post op (full body lift and breast lift with implants) and am literally stunned at how good Dr. Sawan's work is. I researched about 20 different doctors all over the US and my search started and ended with Dr. Sawan. I had really high hopes and requests for him and he exceeded all of them. In addition, his office staff are incredible, Anna is great and answered every single question I had.. I had been to the surgery center he uses in the past but have to say that as his patient, my care was absolutely excellent and my nurse, Jera, was just wonderful. I'll update as I heal, but I am thrilled with my results, he's a true artist and I hope he never loses the wonder in what he does."
- M.W. /
Google /
Apr 19, 2022
"Multiple +/-100lbs weight loss adventures, correcting saggy body bits - After multiple +/-100lbs weight loss adventures during the last 15 years, it was time to correct my overstretched and saggy body bits. I had 6 consults with various plastic surgeons, all recommended something a bit different than the other. Dr Sawan was straightforward with his recommendation, and I appreciated it. So, after much research, I chose Dr Sawan (he was recommended to me initially by a nurse that sees the work of several surgeons at Summit Medical Facility, so that gave an added boost of confidence in my choice). I had a lower body lift (360 tummy tuck), breast lift with augmentation (implants), Lipo, and fat transfer to the bum. I'm 12 days post op now. My incisions are perfectly straight, my tummy is flawless, my belly button is adorable, these tatas are perfection, and my butt is wrinkle-free and so plump! I was very reluctant to proceed with the fat transfer, but my goodness, I'm so glad I listened to the doc. My butt is my favorite thing!! Dr Sawan is a "to the point" kinda guy, just expect it. But he's pretty dang funny when you least expect it. And he KNOWS what he's doing. His YouTube videos were helpful for me as well. My recovery has been so much easier than is expected (I bought a Walker and all kinds of unnecessary stuff that I returned to Amazon already). I made dinner the last 3 nights, I'm doing household chores and helping the kids with homework. I quit my pain meds around day 5. Side note; Summit Medical Center is absolutely fantastic. My husband says it's like staying at a hotel, lol. The nurses are beyond helpful. I'm completely over the moon with my decision to get the plastics!"
- B. /
RealSelf /
May 01, 2022
Previous
Next
You may come into Sawan Surgical Aesthetic expecting to get breast implants; however, after a physical exam, plastic surgeon Dr. Sawan may help you realize that a breast lift is a better option to reach your particular goals based on the level of sagging you have. Breasts and nipples that point down usually need a skin removal and tightening surgery to correct the skin and lift the breasts into a perkier position. If your nipples point downward and your breasts look elongated, a breast lift can improve their appearance. If you are contemplating a breast lift, you should be in good health and at a healthy weight.
How is A Breast Lift Performed?
Your breast lift surgery can take two hours or more while you are under general anesthesia. The length of your procedure depends on the nature and amount of breast sag. The method used for a breast lift typically falls into two categories based on the type of the incision: the anchor technique (inverted-T) and the straight line vertical incision. After making the incision, Dr. Sawan will trim away any loose, unhealthy skin, as well as unwanted breast tissue and fat. The remaining skin is then tightened and your breasts are brought up and lifted so they appear younger and look healthy. In many cases, the size and shape of the areola are decreased to be symmetric with the new breast. At this point, an implant or a fat transfer can be inserted inside the breast if part of your treatment plan. If breast size becomes a worry down the road, silicone or saline implants can be implemented at a later date.
What Should I Expect After my Breast Lift?
Recovering from breast lift surgery is more lengthy than recovering from breast augmentation. After the procedure, you will be fitted with a medical compression bra to minimize swelling. A thin tube will be placed near the incision site to help with fluid leakage that commonly occurs following a surgery like this. You can expect your swelling to go away within several days. Dr. Sawan or a member of his team will provide specific instructions on how best to care for yourself during your healing process. Aesthetic results after a breast lift treatment become evident after several months as your newly shaped breasts take their higher position on your chest wall. Your breasts will look and feel natural, and you will feel younger, prettier, and in sync with your frame.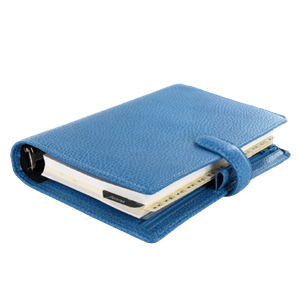 Plan Your Procedure
Average Cost

$4,000

-

$7,000

Recovery Time

1-2 Weeks

How Long It Takes

2-3 Hours

Follow Up Time

1 Week

Procedure Recovery Location

Outpatient
Contact Us
Breast lift surgery has altered the lives of many women in Oklahoma City, OK and the surrounding area. If you have sagging breasts that interfere with everyday activities, prohibit you from buying certain clothing, or cause self-consciousness, a breast lift at Sawan Surgical Aesthetics may be right for you. When you have your first private one-on-one consultation, plastic surgeon Dr. Sawan will perform a thorough physical exam and your desired outcome will be discussed. From there, we will customize a one-of-a-kind surgical plan to help transform your breasts. Contact Sawan Surgical Aesthetics, and learn more about how to begin your cosmetic surgery journey to get the body of your dreams.
Related Procedures
Related Posts