Dr. Sawan Introduces First SculpSure Body Contouring Treatment to Oklahoma City
A fat-blasting laser may sound like a futuristic procedure, but we're excited to announce the time is now for Oklahoma City! Dr. Sawan has recently introduced the first SculpSure body contouring machine to the area, pushing Oklahoma City to the cutting edge of body contouring technology.
What is SculpSure?
SculpSure is a non-invasive machine using light-based body contouring to reduce fat: up to a 24% reduction of stubborn fat cells. This technology uses heat to destroy the fat cells in the targeted areas. This is accomplished through flat, non-suction applicators which are attached to the target areas according to the patient's needs. Once the applicators are applied, the technician will select the appropriate strength and wavelengths to target fat cells below the dermis.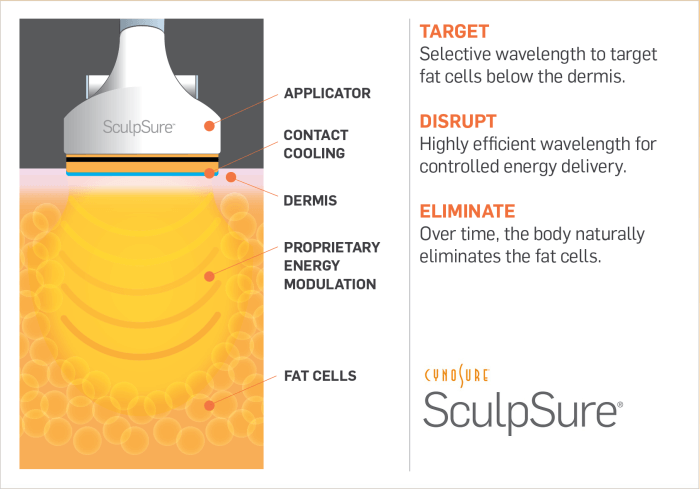 What does SculpSure feel like?
Whereas existing technologies use cold lasers to "blast" fat, these methods are known to cause bruising and discomfort, in addition to requiring downtime. With the SculpSure machine, the procedure time is only 25 minutes; there is minimal discomfort or pain, no bruising, and no downtime required. According to Dr. Sawan, "There is no skin damage because the laser only works on a deep level where the fat is. The heat is generated to this fat layer and destroys the fat cells. It's like butter melting." Depending on which area of the body you choose to target, you will either be sitting or laying down comfortably during this procedure.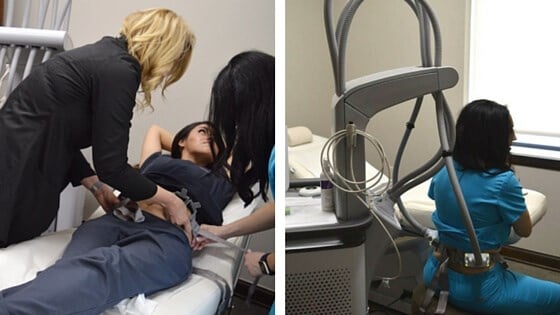 What are the results of SculpSure?
Patients typically start seeing results within 6 weeks, and can expect to see optimal results approximately 12 weeks after the procedure. Want to see these results for yourself? Here are a few before and after pictures from real patients with real success stories.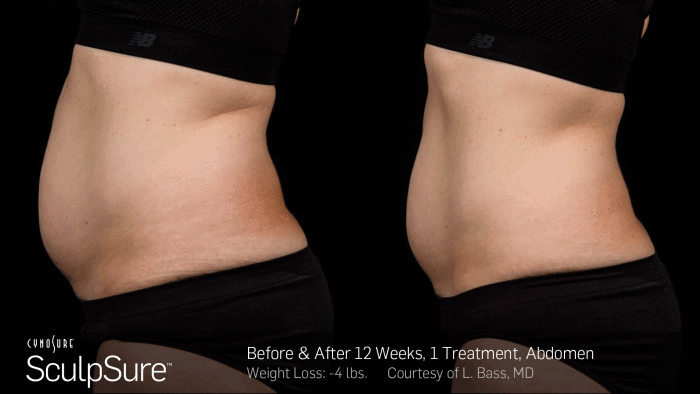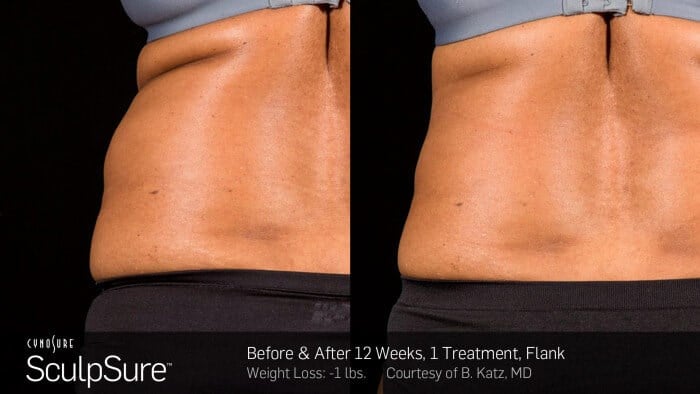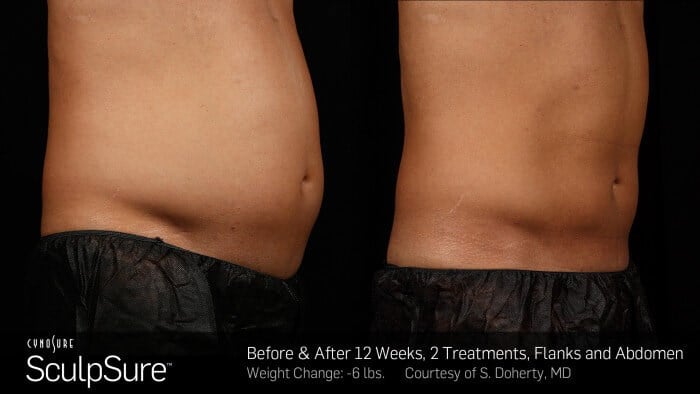 SculpSure in Oklahoma City
After evaluating different procedures and "fat-blasting" methods, Dr. Sawan chose SculpSure because of its unique laser heating properties and success rate. By reducing fat by up to 24%, over 90% of patients have reported their satisfaction with the procedure. As Dr. Sawan says, "It just made sense to introduce this service to our practice." If you're ready to tackle your "problem areas", don't wait – SculpSure can help you achieve the results your desire in a short amount of time. Contact us today to set up your initial appointment with Dr. Sawan. He will evaluate your body type, needs, and goals before recommending the best form of treatment to help you achieve the best version of your body.