Three Tips to Ensure a Smooth Recovery After HD Lipo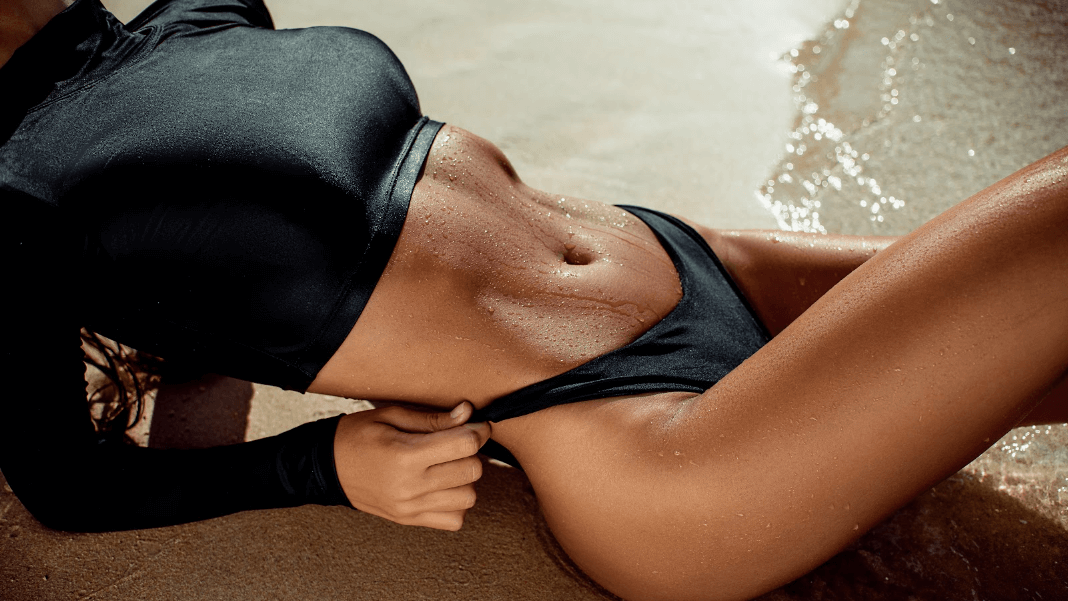 Sculpting a beautifully toned body can be challenging, even with regular trips to the gym and a steady dietary regimen. At Sawan Surgical Aesthetics, board-certified plastic surgeon Dr. Kamal Sawan offers HD liposuction, an innovative body contouring method that removes stubborn fat to enhance underlying muscle tissue. Dr. Sawan works with patients in and throughout Oklahoma City, OK, helping them attain their body sculpting and cosmetic needs.
What is HD liposuction?
High-definition liposuction, or HD lipo, is a body sculpting procedure used to remove unwanted fat deposits to reveal underlying muscle groups for a toned appearance. Although commonly referred to as a cosmetic service for men, HD lipo can be beneficial for individuals who want a sculpted appearance when diet and exercise alone don't produce the desired results. At Sawan Surgical Aesthetics, Dr. Sawan assesses the condition of your body to determine if HD lipo is the most appropriate cosmetic procedure for you.
How does HD lipo differ from traditional lipo?
Traditional lipo procedures focus on removing unwanted fat for a slimmer silhouette. When combined with fat grafting techniques, traditional lipo can add volume to other portions of the body for a more curvaceous silhouette. Similarly to traditional lipo, HD lipo can be combined with fat grafting techniques. However, HD lipo focuses on removing fat for the purpose of enhancing the appearance of muscle groups, including:
Abdominals or the "six pack"
Biceps
Triceps
Calves
Chest
Lower back
Benefits of HD lipo
HD lipo provides people with numerous benefits, including:
Easy, virtually painless treatment
A highly tailored treatment plan
Minimal scarring
A well-planned recovery protocol
Diminished fatty deposits
A toned, firmer appearance
Am I an ideal candidate for HD lipo?
You may be a viable candidate for HD lipo if you:
Want a sculpted appearance without the hassle of complicated, cosmetic surgery
Are in good, general health
Have sufficient fat cells for removal
Have realistic cosmetic expectations
Dr. Sawan will review your medical history to determine if you can safely undergo HD lipo. While the purpose of HD lipo is to remove unwanted fat, the procedure is a body contouring technique and not an alternative to dramatic weight loss.
What a HD lipo treatment session looks like
Patients attend scheduled appointments at Sawan Surgical Aesthetics in Oklahoma City, OK. Dr. Sawan places the patient under general anesthesia before making small incisions at each treatment site. A small cannula is placed through the incision and fat cells are removed via suction technology. Fat cells are then either discarded or purified for fat grafting to another portion of the body. Once your HD lipo session is complete and the general anesthesia worn off, patients may return home for recovery.
Three tips to ensure a smooth recovery after HD lipo
Patients are sent home with a compression garment to encourage healthy blood circulation and to speed up the healing process. Typically, patients should expect to rest for at least 7 – 10 days before resuming any physical exercise routine. Here are three tips to aid in the recovery process after HD lipo:
Follow any incisional care protocols to reduce your risk for scarring and infection
Abstain from physical exercise until approved by Dr. Sawan
Schedule your recovery period ahead of time to avoid unplanned, strenuous physical activity
Once the initial recovery period has passed, consult with Dr. Sawan about your specific exercise routine to avoid unnecessary complications.
How long will my HD lipo results last?
With the appropriate lifestyle choices and adherence to recovery recommendations, your HD lipo results can potentially last for many years. Dramatic weight changes, pregnancy, and childbirth can diminish your HD lipo outcomes. In the event that you do experience these changes and would like to freshen your results, consult with Dr. Sawan in the future.
Learn more about HD liposuction treatment and recovery
If you reside in or near Oklahoma City, OK and would like to learn more about HD lipo and the recovery process, contact us at Sawan Surgical Aesthetics and schedule a consultation today. Board-certified plastic surgeon Dr. Kamal Sawan will assess your body, medical history, and exercise routine to determine if HD lipo can help you reach your body contouring goals.