What to Expect from Your Rhinoplasty Consultation and Procedure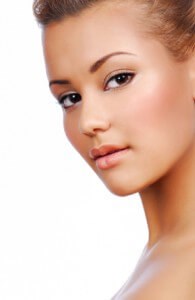 Choosing to have plastic surgery is a very personal decision that requires a lot of research and consideration. Once the decision has been made to follow through with the procedure you desire, it is important to employ realistic expectations. Before scheduling your surgery, you will have the opportunity to discuss your expectations with your surgeon. During your consultation, it is imperative that you communicate effectively what your desired outcome is in order to achieve your ideal image. To follow is a discussion of what to expect during your rhinoplasty consultation and surgery.
Consultation
During your consultation, you will have ample face-to-face time with your plastic surgeon and patient coordinator to express expectations, concerns, and any other questions you may have pertaining to your surgery. At this time, you will learn about the steps to your procedure, take photos, and provide a detailed medical history to your surgeon. It is important to understand the goals of rhinoplasty. Rhinoplasty will not completely change the way you look, but rather enhance and improve upon your natural beauty! Deciding to undergo nose reshaping surgery is a personal choice and should only be done because you want to, not because someone else wants you to, or has pressured you to do so.
Procedure
Rhinoplasty is performed under general anesthesia or IV-sedation. Best candidates for this procedure do not smoke, are in generally good health, and are at least 13 years old. Rhinoplasty can correct various issues you may have with the appearance of your nose. For instance, nose reshaping can improve upon the width, profile, shape of the nostrils, or shorten the tip of the nose to achieve a more attractive angle between the bottom of the nose and the top of the upper lip. If you have decided to undergo rhinoplasty, it is important that you choose a board certified plastic surgeon that has affiliations with the American Society of Plastic Surgeons (ASPS).