Will My Celebrity Tummy Tuck Scars Take Long to Heal?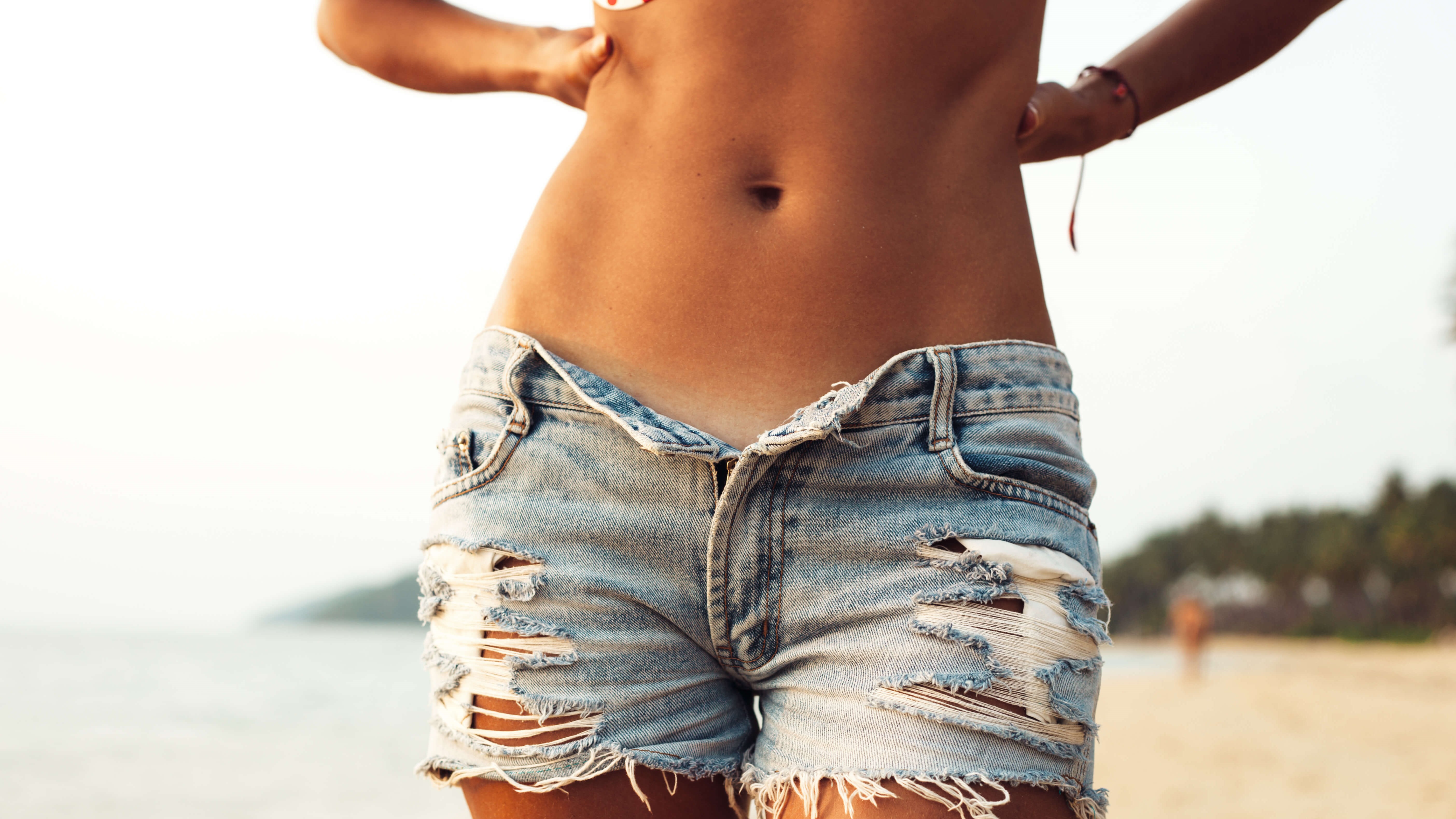 A tummy tuck contours the abdomen by removing unwanted excess skin and fat deposits. A celebrity tummy tuck (also known as 3D abdominoplasty) at Sawan Surgical Aesthetics provides more comprehensive results by including the lower back and flanks. But how long does it take for tummy tuck scars to heal, and how do you reduce their appearance?
It is natural to have questions about recovery after any cosmetic surgery. Dr. Kamal Sawan can provide answers and advice during a consultation. We work hard to ensure your satisfaction after a tummy tuck in Oklahoma City.
What areas are addressed in a celebrity tummy tuck?
Many people have a moderate amount of loose skin and stubborn fat as a result of pregnancy or rapid weight loss. While a traditional abdominoplasty removes excess skin and fat deposits from the stomach, a celebrity tummy tuck also includes the lower back and flanks. Patients feel more confident about their shape and enjoy a smoother and flatter appearance overall.
Where are incisions placed during tummy tuck surgery?
Sawan Surgical Aesthetics performs our celebrity tummy tuck in Oklahoma City at an accredited surgical facility for the best results possible. Incisions generally extend from one hip bone to another, so we have full access to the midsection.
Dr. Sawan always places incisions carefully and in areas that are not easily noticeable after surgery. We remove the excess tissue and tighten the abdominal muscles, then reposition the belly button as needed. From there, we address the lower back and flanks to ensure a balanced appearance.
How long does it take for tummy tuck scars to heal?
Aftercare is essential to your 3D abdominoplasty results. Dr. Sawan and his team will provide detailed instructions on how to take care of the surgical site on your abdomen. We also offer follow-up appointments to monitor your progress and answer any questions you may have.
Tummy tuck scars will become thinner and less visible over time. Scars are noticeable for approximately six weeks; then, they will gradually fade and flatten six months to a year after cosmetic surgery.
How do I minimize the appearance of my tummy tuck scars?
There are several things patients can do to minimize the appearance of scars, including:
Keep the area clean and dry: Proper care allows the incisions to heal well and prevents complications, like infection.

Avoid pulling on the skin: Stretching or strenuous activities pull the skin at the incision site, causing the scar to widen.

Follow a healthy lifestyle: Staying hydrated and eating a nutritious diet helps the body heal and can improve the overall appearance of scars.

Watch for signs of infection: If the incision site becomes red or swollen after abdominoplasty, contact Dr. Sawan right away for guidance.

Wear sunscreen: UV rays darken scars, making them more visible. Once the incisions are healed, wear sunscreen with at least SPF 30 to protect the skin and prevent sun damage.
Love your 3D abdominoplasty results
It is normal to have some concerns after any cosmetic surgery, but an experienced surgeon can make the most of your recovery and results. Dr. Kamal Sawan is proud to work with patients at every stage of their journey to help them reach their goals.
If you want to learn more about our famous tummy tuck in Oklahoma City, OK, contact Sawan Surgical Aesthetics for a consultation. We can answer any questions about scarring, so you feel confident in your procedure.