Even a little extra fat in the upper neck can make you feel like you have a "double chin." The additional pockets of fat below the chin (the submental area) can be caused by aging, weight fluctuations, or even just genetics that lead to a weaker chin and jawline for an undefined profile. Oklahoma City, OK plastic surgeon Dr. Kamal Sawan is proud to offer a revolutionary technique to eliminate neck fat at Sawan Surgical Aesthetics. Approved by the Food and Drug Administration (FDA), KYBELLA is a new nonsurgical option for reducing submental fat. The active ingredient in KYBELLA is a manmade version of deoxycholic acid (DA) that acts like the body's natural DA to break down and absorb fat. Once it has been injected under the chin, you can see a visible reduction in the amount of fat, smoothing the area underneath of your chin. Once the fat is removed and with weight maintenance, you can enjoy a slimmer facial profile for years to come.
Reviews
"I recently moved to Edmond about a year ago when I first saw Dr. Sawan for filler. I loved my first experience and still enjoy every appointment. Dr. Sawan is honest, trustworthy and so educated in all the products he uses. He explains and answers all concerns and questions and also helped me by correcting my previous filler work. I recommend him to anyone."
- A.L. /
Google /
Aug 21, 2020
"Dr Sawan is incredible. I am extremely pleased with the results. I highly recommend him to everyone. His staff is unbelievable too."
- S.B. /
Google /
Jun 14, 2022
"Dr. Sawan has been my doctor since 2016 and does amazing work. if you're a weightloss patient, he should be your number 1 choice. He specializes in our specific needs! I have my next procedure scheduled for September 2022 and I couldn't be in better hands! His staff is absolutely amazing as well."
- M.B. /
Facebook /
Jun 14, 2022
"Multiple +/-100lbs weight loss adventures, correcting saggy body bits - After multiple +/-100lbs weight loss adventures during the last 15 years, it was time to correct my overstretched and saggy body bits. I had 6 consults with various plastic surgeons, all recommended something a bit different than the other. Dr Sawan was straightforward with his recommendation, and I appreciated it. So, after much research, I chose Dr Sawan (he was recommended to me initially by a nurse that sees the work of several surgeons at Summit Medical Facility, so that gave an added boost of confidence in my choice). I had a lower body lift (360 tummy tuck), breast lift with augmentation (implants), Lipo, and fat transfer to the bum. I'm 12 days post op now. My incisions are perfectly straight, my tummy is flawless, my belly button is adorable, these tatas are perfection, and my butt is wrinkle-free and so plump! I was very reluctant to proceed with the fat transfer, but my goodness, I'm so glad I listened to the doc. My butt is my favorite thing!! Dr Sawan is a "to the point" kinda guy, just expect it. But he's pretty dang funny when you least expect it. And he KNOWS what he's doing. His YouTube videos were helpful for me as well. My recovery has been so much easier than is expected (I bought a Walker and all kinds of unnecessary stuff that I returned to Amazon already). I made dinner the last 3 nights, I'm doing household chores and helping the kids with homework. I quit my pain meds around day 5. Side note; Summit Medical Center is absolutely fantastic. My husband says it's like staying at a hotel, lol. The nurses are beyond helpful. I'm completely over the moon with my decision to get the plastics!"
- B. /
RealSelf /
May 01, 2022
"I am days 5 post op (full body lift and breast lift with implants) and am literally stunned at how good Dr. Sawan's work is. I researched about 20 different doctors all over the US and my search started and ended with Dr. Sawan. I had really high hopes and requests for him and he exceeded all of them. In addition, his office staff are incredible, Anna is great and answered every single question I had.. I had been to the surgery center he uses in the past but have to say that as his patient, my care was absolutely excellent and my nurse, Jera, was just wonderful. I'll update as I heal, but I am thrilled with my results, he's a true artist and I hope he never loses the wonder in what he does."
- M.W. /
Google /
Apr 19, 2022
Previous
Next
Can I Get KYBELLA Treatments?
You may be an ideal candidate for KYBELLA treatments if you have additional fat in your upper throat (submental) area, which causes a double chin or unwanted volume. This injection treats resistant sections of fat that can't be removed with common weight loss methods due to genetics, aging, and several other conditions. If you are near a healthy, stable weight, but exercise and diet don't seem to eliminate the fat in your upper neck, KYBELLA may be just what you need to get the slim facial appearance you're looking for. While KYBELLA can address small to moderate pockets of fat in the submental area, larger pockets of fat may be better suited for surgical liposuction. Call Dr. Kamal Sawan at Sawan Surgical Aesthetics to schedule your consultation today.
How Do KYBELLA Injections Work?
KYBELLA is completed in one of our treatment rooms in around 15 - 20 minutes. Dr. Sawan may apply a numbing gel to the treatment area, if requested, once the skin has been cleaned and prepared for treatment. The procedure comprises multiple small injections targeting the submental area. Some patients may require a single treatment to get to their desired goal while others may want a few treatments spaced three weeks between each appointment. Dr. Sawan will work with you to determine how many appointments are needed to reach your goals. After your treatment(s), your neck should appear sleeker and tighter and your profile more defined.
What Can I Expect After My KYBELLA Treatment?
You can leave the office right after your KYBELLA treatment and get right back to your daily routine when you're ready. You might have some swelling, redness, bruising, or numbness at the injection site, but it shouldn't last more than a few days. If you experience facial muscle weakness, difficulty swallowing, an uneven smile, or another unusual side effect, call Dr. Sawan as soon as you're able. Once the treatment is complete, the fat cells cannot regenerate; however, remaining cells can become larger so it's important to maintain your weight in order to prevent new fat pockets from forming. Following your treatment, you'll have a sleek, slimmed-down profile.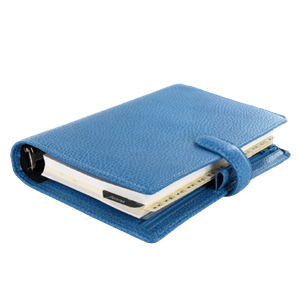 Plan Your Procedure
Average Cost

$360

-

$720

Recovery Time

1 Day

How Long It Takes

45 Min-1 Hour

Follow Up Time

6 Weeks
Contact Us
Many of us have what is referred to as a "double chin." Genetics, weight gain, or other reasons can cause this, yet oftentimes, it can be difficult to get rid of — even with the best diet and exercise routine. Make a consultation with plastic surgeon Dr. Kamal Sawan to get more information about the revolutionary KYBELLA injections. Have your questions about cost and financing answered at Sawan Surgical Aesthetics in Oklahoma City, OK so you can enjoy a strong, defined jawline.
Related Treatments
Related Post